As an Amazon Associate I earn from qualifying purchases.
In the ever-evolving world of fashion, one clothing item that has made its mark in recent years is the slub t-shirt. Slub t-shirts have gained immense popularity due to their unique texture and style.
If you're wondering what a slub t-shirt is and why it's become a wardrobe essential for many, you've come to the right place. In this comprehensive guide, we'll dive deep into the world of slub t-shirts, exploring their origins, characteristics, and why they have become a fashion staple.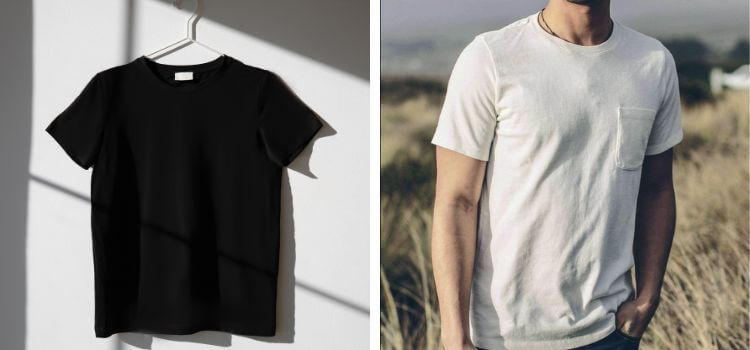 Understanding Slub Fabric
What is Slub Fabric?
A slub t-shirt is defined by the fabric it's made from – slub fabric. Slub fabric is characterized by its irregularities in texture, resulting in a unique, bumpy surface.
These irregularities are created during the spinning process, where some sections of the yarn are thicker than others. This intentional imperfection is what gives slub fabric its distinctive look and feel.
The Charm of Imperfection
Slub fabric's appeal lies in its imperfections. It breaks away from the monotony of perfectly smooth fabrics and adds depth and character to clothing. The irregularities in slub fabric create a textured appearance that makes each t-shirt unique. It's like wearing a piece of art, with no two slub t-shirts being exactly the same.
The History of Slub T-Shirts
Slub t-shirts have a fascinating history that traces back to the roots of the textile industry. They were originally a product of necessity rather than fashion. In the early days of textile manufacturing, irregularities in yarn were considered defects. However, as the fashion world evolved, so did the perception of these irregularities.
Emergence in Casual Fashion
Slub t-shirts first gained popularity in the 20th century when the fashion industry began embracing more relaxed and casual styles. The unique texture of slub fabric perfectly complemented the laid-back vibe of casual wear, making it a natural choice for t-shirts.
Characteristics of Slub T-Shirts
Texture and Comfort
One of the standout features of slub t-shirts is their comfort. The irregular texture of the fabric creates tiny air pockets, making them highly breathable and perfect for warmer weather. Additionally, the softness of slub fabric against the skin adds to the overall comfort of wearing these t-shirts.
Stylish and Versatile
Slub t-shirts are incredibly versatile. They can be paired with jeans for a casual look or dressed up with a blazer for a more polished appearance. The texture and depth of slub fabric make it a favorite among fashion enthusiasts looking to elevate their style.
Durability
Despite their unique texture, slub t-shirts are known for their durability. The thicker sections of the yarn in slub fabric add strength, ensuring that these t-shirts can withstand regular wear and washing.
Why Choose Slub T-Shirts
Unique Style Statement
If you're looking to make a statement with your clothing, slub t-shirts are an excellent choice. Their distinctive texture sets them apart from regular cotton t-shirts, making them a conversation starter wherever you go.
Breathability
During hot summer days, slub t-shirts are your best friend. The breathable fabric keeps you cool and comfortable, making them an ideal choice for outdoor activities or simply lounging around.
Sustainability
In an era where sustainability is a top concern, slub t-shirts often tick the right boxes. Their durability means they last longer, reducing the need for frequent replacements and contributing to a more sustainable wardrobe.
Where to Find Quality Slub T-Shirts
When it comes to finding the best slub t-shirts, quality matters. It's essential to choose reputable brands that prioritize craftsmanship and use high-quality slub fabric. You can find a wide range of slub t-shirts in various styles and colors at
Conclusion
In conclusion, slub t-shirts have emerged as a fashion trend that's here to stay. Their unique texture, comfort, and versatility make them a must-have in any wardrobe. Whether you're looking for a casual outfit or want to make a style statement, slub t-shirts offer the perfect solution. Embrace the charm of imperfection and experience the world of slub fabric for yourself
Amazon and the Amazon logo are trademarks of Amazon.com, Inc, or its affiliates.