As an Amazon Associate I earn from qualifying purchases.
If you've ever purchased a pair of brand-new jeans, you're probably familiar with that peculiar odor that often accompanies them. It could be a more pleasant smell, and you may be wondering how to rid your new denim of this distinctive scent.
In this comprehensive guide, we'll delve into the world of new jeans and explore effective methods to eliminate that unwanted smell. No more masking the odor with sprays or suffering through it – we've got you covered.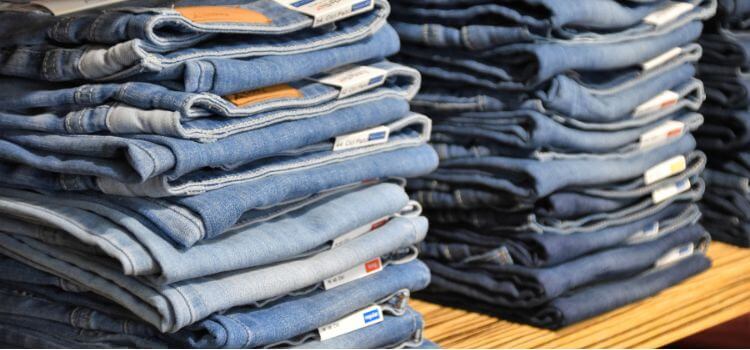 Understanding the New Jeans Smell
Before we dive into the solutions, we must understand why new jeans have that distinct smell. This odor usually stems from various factors:
Newly manufactured jeans undergo several chemical processes, including dyeing and finishing. These processes can leave chemical residues on the fabric, contributing to the smell.
Jeans are often packaged in airtight plastic bags, which can trap odors from the manufacturing process. This trapped air inside the packaging can make the odor more prominent when you first open it.
Sometimes, the way jeans are stored in warehouses or during transportation can affect their smell. Factors like temperature and humidity play a role in amplifying the odor.
Now that we understand the origins of the issue, let's discuss how to effectively remove the smell from your new jeans.
Step 1: Unpack and Air Them Out
The first step is simple but crucial. As soon as you receive your new jeans, remove them from the packaging. Hang them outside or in a well-ventilated room. Letting them breathe for a day or two will help dissipate the smell. Ensure they're exposed to fresh air to aid in the process.
Step 2: Vinegar Solution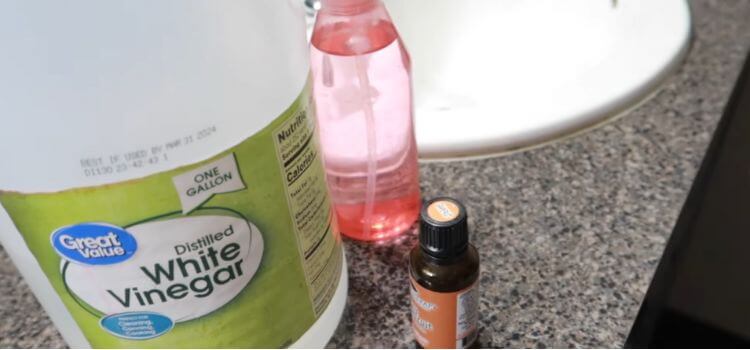 White vinegar is a versatile and natural solution for removing odors. Here's how to use it:
Prepare a Vinegar-Water Mixture
Mix one part white vinegar with two parts water in a spray bottle.
Lightly mist the jeans with the vinegar-water mixture, ensuring that the fabric gets damp but not soaked.
Hang the jeans again to dry, preferably outside or in a well-ventilated room. The vinegar will help neutralize the odor.
Step 3: Baking Soda
Baking soda is another household item that works wonders in eliminating odors. Here's what to do:
Lay your jeans flat and sprinkle baking soda generously over the fabric.
Gently rub the baking soda into the denim, making sure it comes into contact with the entire surface.
Leave the baking soda on for at least a few hours or overnight. Then, shake or brush off the excess.
Step 4: Freezing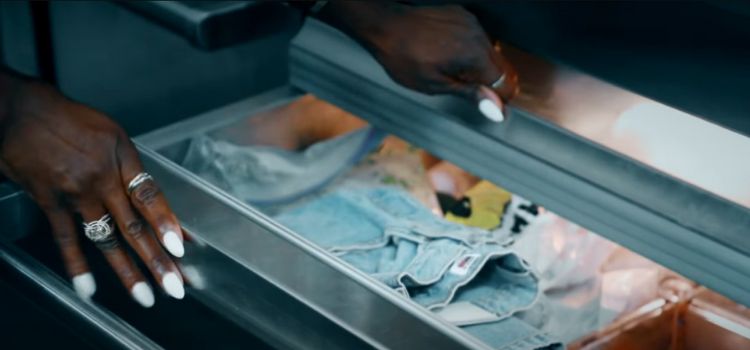 Believe it or not, freezing your jeans can also help remove odors. Here's how:
Place Jeans in a Sealable Bag
Put your jeans in a sealable plastic bag.
Place the bag in the freezer and leave it for at least 24 hours. The cold temperature will kill odor-causing bacteria.
Step 5: Sunshine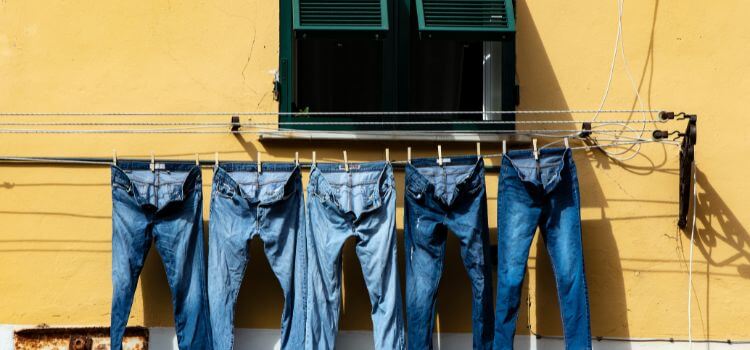 Sunlight can work wonders in eliminating odors. Here's how to use it:
Hang your jeans outside in direct sunlight for a few hours. Sunlight has natural disinfectant properties and can help neutralize the smell.
Step 6: Fresh Air and Time
Sometimes, the most straightforward methods are the most effective. Hang your jeans outside in the fresh air for an extended period. Over time, the smell will naturally dissipate.
Conclusion
There you have it – a comprehensive guide on how to get the smell out of new jeans. By following these steps, you can ensure that your new denim is free from that distinctive odor.
Say goodbye to the unpleasant scent and enjoy your new jeans with confidence. With proper care and patience, you'll be ready to rock your new denim in style. Say hello to fresh, odor-free jeans!
So, if you're tired of that new jeans smell, follow these steps, and you'll be on your way to odor-free denim in no time. With a little care and some household items, you can enjoy your new jeans without the unwanted scent.
Amazon and the Amazon logo are trademarks of Amazon.com, Inc, or its affiliates.