As an Amazon Associate I earn from qualifying purchases.
In the ever-evolving world of fashion, gender boundaries are continually being challenged and redefined. Jeans, one of the most iconic and versatile clothing items, are no exception to this trend. It's no longer a simple binary choice between "men's" and "women's" jeans.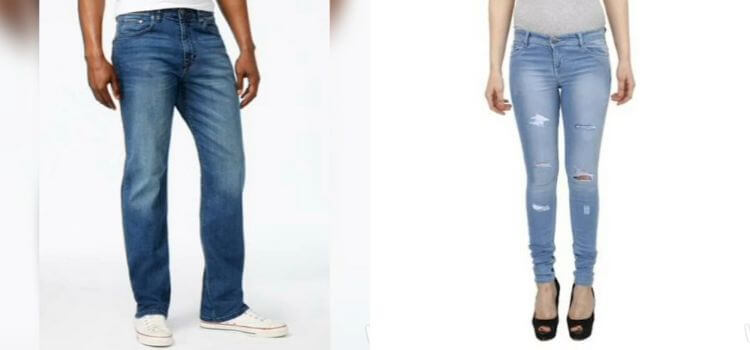 When it comes to fashion, jeans are a timeless and versatile wardrobe staple. However, determining whether a pair of jeans is designed for men or women can be complicated. In this comprehensive guide, we'll explore the various factors to consider when determining the gender of a pair of jeans. By the end, you'll be equipped to confidently differentiate between men's and women's jeans.
The Fit
One of the most significant factors that differentiate men's and women's jeans is the fit. Men's jeans typically have a more relaxed and straight fit, offering more room in the hip and thigh area. On the other hand, women's jeans are often designed to accentuate curves and have a narrower fit in the waist and hip area. If you come across jeans that seem tailored for a slimmer, curvier body, they are likely women's jeans.
The Rise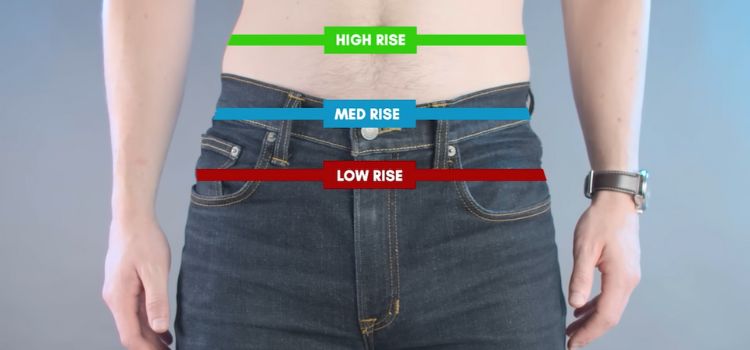 The rise of jeans refers to the distance between the crotch and the waistband. Men's jeans generally have a longer rise compared to women's jeans. This design accommodates the physiological differences between men and women. Women's jeans typically have a shorter rise to better fit their proportions.
Pocket Placement
Observing the placement of pockets can provide valuable clues about the gender orientation of jeans. In most cases, women's jeans have smaller and more ornate back pockets, often adorned with decorative elements. Men's jeans, conversely, tend to feature larger, more straightforward pockets designed for utility rather than decoration.
Leg Shape
The shape of the legs of jeans can also be indicative of their intended audience. Men's jeans typically have straight or slightly tapered legs, while women's jeans often feature a bootcut, skinny, or flared leg shape. The leg width can be a clear indicator of whether the jeans are designed for men or women.
Sizing Labels
The sizing labels on jeans are often marked differently for men and women. Men's sizes typically use waist measurements (e.g., 32×32), while women's sizes often include both waist and inseam measurements (e.g., 26Wx32L). Please pay attention to these size labels, as they can be a quick way to identify the target gender.
Fly and Closure
Examining the fly and closure is another way to determine the gender orientation of jeans. Men's jeans typically have a zipper fly, while women's jeans often feature a button or snap closure. This distinction is due to the differences in ease of use and style preferences.
Pockets and Details
Additionally, take note of the front pockets and other details. Men's jeans tend to have more straightforward front pockets, while women's jeans may include smaller, decorative pockets. The presence of embellishments like embroidery, sequins, or rhinestones can also be a sign that the jeans are intended for women.
Brand and Collection
Sometimes, the brand and collection of jeans can offer insights into their intended audience. Some brands may specialize in men's or women's jeans, making it easier to identify their target market. Familiarizing yourself with popular denim brands and their product lines can be helpful in this regard.
Men's Jeans Size vs. Women's Jeans Size
here is a table comparing men's jeans sizes with women's jeans sizes:
| Measurement | Men's Jeans Sizes | Women's Jeans Sizes |
| --- | --- | --- |
| Waist Circumference | 28 to 40 inches | 24 to 36 inches |
| Hip Measurements | N/A | 34 to 44 inches |
| Inseam Length | 30 to 36 inches | 28 to 34 inches |
| Fit and Style | Relaxed fit, | Form-fitting with a |
| | Straight or tapered | wider range of styles |
| Rise | Longer rise | Shorter rise to |
| | | accommodate the |
| | | female body shape |
| Pockets and Fly | Deeper and larger | Smaller and shallower |
| | pockets | pockets, different |
| | | fly direction |
| Size Labeling | Waist and inseam | Numbered sizes in |
| | measurements (e.g., | addition to waist and |
| | 32×34) | inseam measurements |
This table highlights the key differences between men's and women's jeans sizes, including waist, hip, inseam, fit, rise, pockets, and size labeling.
What Side Is The Button On Men's Jeans?
The button on men's jeans is traditionally located on the right side when looking at the jeans from the front. This practice stems from historical clothing conventions and can be traced back to the 19th century. It was established to cater to the majority of the population, who are right-handed, making it more convenient for them to fasten and unfasten their pants.
However, it's essential to acknowledge that this is a general convention rather than an unyielding rule. In the contemporary fashion landscape, traditional gender boundaries are continuously being challenged, and unisex or gender-neutral designs are becoming increasingly prevalent.
This shift in fashion prioritizes inclusivity, allowing individuals to express their unique styles and identities more freely. Consequently, you may encounter variations in button placement or alternative fastening methods, such as zippers or snap buttons, in modern jeans.
The crucial message here is that personal comfort, style, and self-expression should take precedence over adhering to rigid gendered norms. Jeans should be chosen based on what makes you feel good and confident, regardless of which side the button is on. Fashion is evolving to be more inclusive and accommodating of diverse preferences and identities.
Can Women Wear Men's Jeans?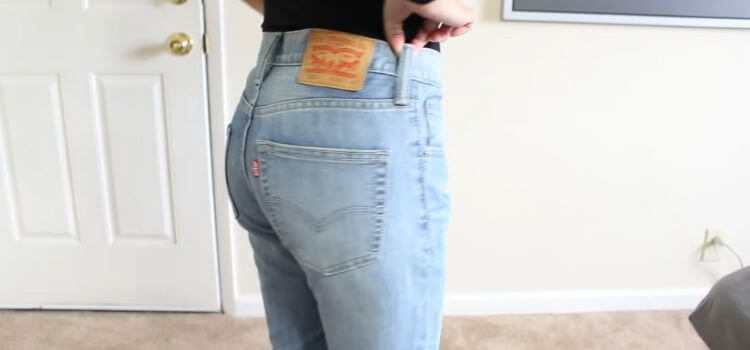 Absolutely, women can and do wear men's jeans. In today's fashion landscape, traditional gender boundaries are increasingly blurred, and the concept of gender-specific clothing is evolving. Jeans, in particular, are a versatile and unisex garment, making them a popular choice for people of all genders.
The decision to wear men's jeans is a matter of personal style and comfort. Men's jeans often have a different fit and silhouette, typically being roomier in the hips and thighs compared to women's jeans. They also tend to have a higher rise and a different waist-to-hip ratio
. Some women prefer the relaxed fit and durability of men's jeans, especially for work or casual wear. Additionally, men's jeans often come in a wider range of styles and washes, providing more options for those who want a particular look.
Ultimately, fashion is about self-expression, and individuals should wear what makes them feel confident and comfortable. Many clothing brands now offer unisex or gender-neutral options to cater to a broader audience, further breaking down the barriers of gender-specific clothing.
So, whether it's men's jeans, women's jeans, or any other style, everyone is encouraged to choose what suits their preferences and style best.
Conclusion
In the ever-evolving world of fashion, the boundaries between men's and women's clothing are increasingly fluid. When it comes to jeans, the key is to prioritize personal comfort and style over rigid gender norms.
Whether you're shopping for yourself or someone else, these insights will help you make informed choices when it comes to selecting the perfect pair of jeans.
Ultimately, fashion is a form of self-expression, and there's no one-size-fits-all answer. Embrace the diversity of options available in the world of jeans and choose what makes you feel confident and comfortable.
So, there you have it – a comprehensive comparison of men's and women's jeans. Armed with this knowledge, you can confidently navigate the world of denim fashion and make choices that align with your unique style.
Amazon and the Amazon logo are trademarks of Amazon.com, Inc, or its affiliates.